Saat ini konsep 'motorcycle traveling' tambah menggeliat. Terlebih di benua Eropa dimana jasa 'jalan-jalan naik motor' sudah menjadi industri. Benua lain pun seperti ikut membuntuti dengan kemasan dan keunikan masing-masing. Perjalanan historis duet Boorman-McGregor seolah menancapkan kuku keras-keras bahwa sebuah perjalanan bermotor bergerak menjadi sebuah gaya hidup. Gaya hidup yang mencerminkan gaya non konvensional dan tidak ikut arus seperti yang terus diperlihatkan gaya ber wisata konvensional. Destinasi menjadi lebih variatif dan kendaraan roda dua adalah sebuah solusi paling efektif. 2012, BMW di penghujung tahun resmi mengumumkan pemenang program 'world riding' bertajuk RIDE OF YOUR LIFE. Para adventurir akan bergerak dan berkendara wisata keliling dunia menunggangi seri GS terbaru 'the new R 1200 GS'.
Siapa yang bakal terlibat ? Para pengendara yang beruntung tersebut adalah si cantik Stephanie Rowe asal Inggris, Herbert Unger asal Jerman, Alessio Cigolini asal Italia, Salvador Echevarria asal Spanyol serta Stephane Gautronneau asal Prancis. Mereka dipilih oleh panel juri antara lain Charley Boorman, aktor Adrien Brody dan Rick Yune serta Jutta Kleinschmidt. "We're looking for riders who also want to stop once in a while, and get to know the locals. Wherever you find yourself, there should always be time to talk to people and make new friends.", tegas Jutta.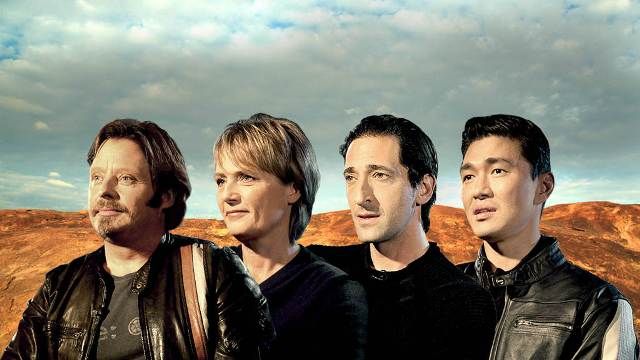 Bakalan kemana aja ? Seperti diberitakan Ultimatemotorcycling, tim ini akan bergerak melintas Asia (Laos), Afrika, Selandia Baru, Amerika dan tentunya Eropa sendiri. Memang tidak murni menjelajah seluruh dunia tapi jika dicermati lagi-lagi Indonesia luput dari rute perjalanan. Entah karena memang terpandang tidak memiliki banyak tempat menarik atau mungkin keraguan bagusnya infrastruktur jalan sepanjang jalur di pulau-pulau Indonesia, atau mungkin masalah klasik seperti politik dan keamanan.
Lihat bagaimana Morgan Parker dalam Wheel2Wheel berjibaku dengan kerasnya Indonesia dan baru merasakan bagaimana ban bocor hingga lakalantas ketika melintas di Indonesia. 2Ridetheworld pun sempat mampir dan bercengkerama dengan keindahan negri seribu pulau.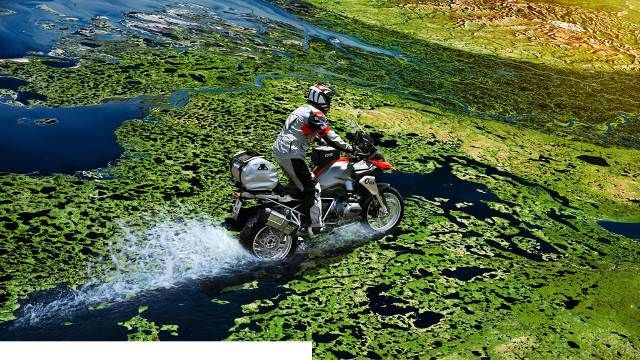 Duet LWD-LWR belum pernah merasakan kerasnya nusantara. Bahkan By Any Means-nya Charley dan Russ hanya menyisir pesisir Kalimantan saja dan langsung masuk ke Timor Leste untuk selanjutnya bergerak menyeberang ke Australia. Globe Riders, setau saya juga belum pernah melintas. Nah siapa lagi yang sudah mampir dan belum mampir ya ?
Kembali ke artikel, selamat buat para pemenang nya yang bakal icip dan menggauli seksinya R 1200 GS terbaru. Semoga perjalanan nya lancar dan bebas hambatan serta bisa menikmati keindahan dunia dengan jutaan pesona nya. Saya ? Riding dan menaklukan Indonesia dulu saja deh. Jawa-Bali-Lombok sudah, tahun depan Sumatra bersama ekspedisi Sap7aranu. Next, the rest of the island.
For BMW, come here you BMW world adventurers and feel the dirt and road of Indonesia. Surely you will experience another taste of great endurance riding across our thousand islands. Indonesia is widely open for you world adventurers.
*Pictures are copyrighted by Ultimatemotorcycling and BMW Motorrad USA