TT Isle of Man : Balapan Gila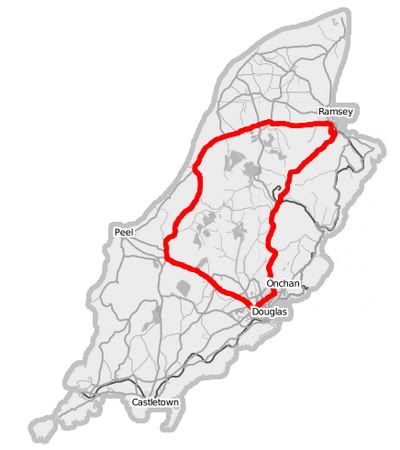 For motorcycle racing fanatic perhaps MotoGP racing battle isn't wild enough if you compare it to TT Isle of Man competition. What does it take for an ordinary man to win the world's most dangerous race ? You have to be crazy enough. Yup, kompetisi balap Isle of Man menyimpan excitement tersendiri bagi penikmat balap.
Tahun 2009 Valentino Rossi mencoba trek ini dan 2010 giliran Jorge Lorenzo bermain di atas moge balap Yamaha produksi massal. 2011 ? Giliran Nicky Hayden yang akan unjuk kebolehan. Bukan untuk balapan tapi mereka semua tampil untuk menambah kemeriahan pesta balap di pulau yang terletak di antara Irlandia dan Inggris.

Artikel ini saya keluarkan menyambut edisi TT Isle of Man yang akan di helat 30 Mei hingga 10 Juni 2011 nanti. Global website nya bisa di klik pada alamat http://www.iomtt.com . Balapan yang sudah sejak 100 tahun lalu ini menyajikan road racing langsung di atas pulau kecil nan indah, Isle of Man.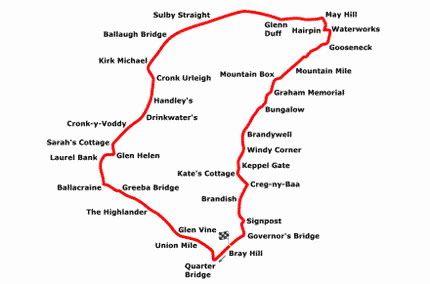 Penutupan jalan berlangsung sepanjang trek yang menyisir perumahan hingga pegunungan. Penasaran seperti trek yang ada bisa di lihat di rute imajiner video Isle of Man Pure Racing ini.
Motor balap produk massal dapat di tonton langsung dari teras rumah dan pinggir jalan dengan kecepatan hingga 200 mph, melaju kencang meliuk-liuk di antara perumahan, U-Turns, uphill – downhill.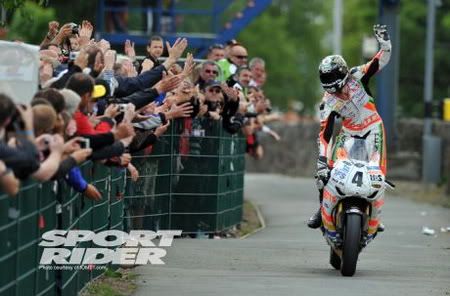 Sungguh sebuah balapan jalan raya profesional, tradisional serta sensasional dimana pertaruhan nyawa tersaji di trek tanpa gravel ini.
Angka kecelakaan bahkan kematian terhitung tinggi di balapan Isle of Man. Maklum karena variabel pelindung nya murni bersifat permanen dan bukan versi sirkuit balap sesungguhnya. Simak juga keberadaan tembok-tembok beton perumahan hingga jurang menganga yang ada di sekeliling trek panjang, objek itulah yang akan jadi penghenti laju kecepatan pembalap jika perhitungan tidak dilakukan matang.

Selain balap motor Isle of Man juga menyajikan balap sidecar, sebuah motor yang dimodifikasi menggunakan boks tandem yang tentunya juga berkecepatan tinggi.
Balapan menggunakan sistem lepas start satu per satu menjelajah trek tak kurang dari 60 km. Baru pada saat berjalan aksi saling balap di trek sempit bisa terjadi saat pembalap di belakang menyapu pembalap di depan yang start lebih dulu.
Seperti apa aksinya dapat di lihat di media youtube dengan keyword Isle of Man TT, salah dua yang terbaik ada pada video berikut ini dan ini …. Race on guys !! Sebagai pengiring kemeriahan balapan ini bulan April 2011 juga sudah hadir film TT3D Closer to the Edge lho. Cool …..